This month's theme for the 5 Star Foodie Makeover Cooking Group is "Gourmet Picnic Food." Perfect this time of year with Memorial Day on the horizon and many taking to the parks for picnics.
Thank you for the hard work and dedication of this most talented group of cooks. Thank you to my most talented and dedicated co-host Natasha.
Check out some very creative takes on Gourmet Picnic food, I am sure you'll find some stuff to incorporate into your Memorial Day menu. Have a happy and safe holiday.
Enjoy...
Southwestern Potato Salad
by Natasha,
5 Star Foodie
Picnic Basket Tart
by Lazaro,
Lazaro Cooks!
Chicken Bites with Onion Confit and Sweet & Tangy Apple, Mango Slaw
by Priscilla,
She's Cookin'
Olive Oil Scones with Cinnamon Figgie Butter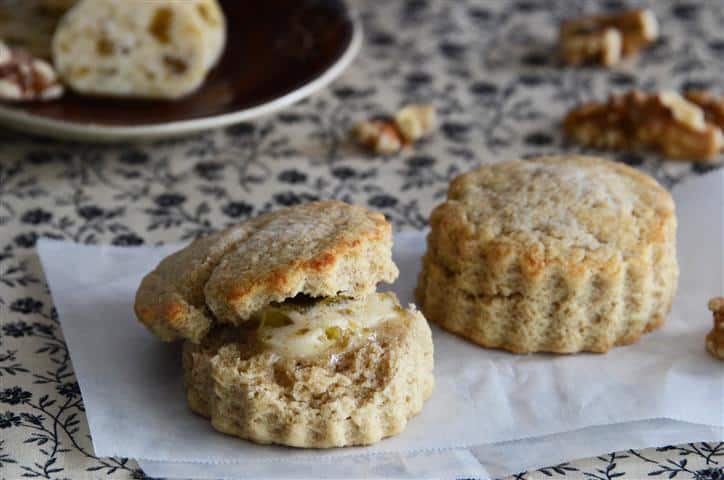 by Faith,
An Edible Mosaic
Muffaletta Tartlets with Olive Salad, Cajun Chips, & Hibiscus Lavender Lemonade
by Trix,
Tasty Trix
Gourmet Picnic with Spicy Cold Soba Noodle Salad
by Lori Lynn,
Taste With the Eyes
Pulled Pork & Red Wine Caramelized Onion Sandwich
by Tanantha,
I Just Love My Apron
Game Pie
by Deana,
LostPastRemembered
Banana Bread Sandwiches with Chocolate Goat Cheese Spread and Strawberries
by Kelly,
The Pink Apron
Lobster Roll with Lemon Aioli
by Marisa,
Cook's Book
Chicken Pesto Sandwich
by Jessica,
Bacon and Soufflé
Champagne Gazpacho and Arugula Salad with Champagne Mint Dressing
by Jennifer,
The Adventuresome Kitchen
Chickpea Salad With Lebanese Flavours
by Aoife,
The Daily Spud
Languedoc Style Tuna Salad Sandwich with a French Slaw
by Alisha,
The Ardent Epicure
Grilled Baby Potato & Broccollini Picnic Salad
by Debi,
Table Talk
Avocado & Edamame Salad With Dill
by Bren,
Flanboyant Eats
Glazed Blackberry Watermelon with Lavender Sea Salt on the Grill
by Angela,
Spinach Tiger
That's it for now...till we exchange a few words again...Peace!